Months after the July crash of Malaysia Airlines Flight MH17 in eastern Ukraine, Germany's BND spy agency has blamed the eastern Ukrainian rebels in testimony to the German parliament.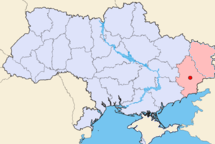 The blame echoes US allegations months ago, and the BND claimed that a 9k37 Buk missile system was responsible for the shootdown. They cited only satellite images in drawing this conclusion.
The Ukrainian military had 9k37s in the area, and claimed the rebels did as well, at times claiming the rebels seized them from a Ukrainian base, and at other times claiming Russia gave them to them. At other times they claimed to have photos showing the Russians themselves had attacked the plane.
The BND chief said there was evidence to conclude that the Ukrainian photos were "manipulated," but that he was still convinced that the rebels had fired the missile.
298 people were on the plane, and there were no survivors.