Civilians on both sides of the Kashmir Line of Control got a brief respite today from a solid week of cross-border fighting between Indian and Pakistan forces, but leaders on both sides indicate it is likely to remain brief indeed.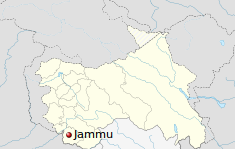 In a statement at Maharashtra, Indian Premier Narendra Modi lashed Congress for meaningless statements on the border clashes, saying it is "not the time for empty talk by them, but for bullets by our soldiers."
Modi bragged that the week of fighting had given Pakistan a "befitting lesson," and that Indian soldiers had successfully "shut their mouth" so that they dare not repeat their violations.
The assessment on the Pakistani side was just a belligerent, for while the National Security Committee ruled out war with India, Premier Nawaz Sharif ordered the army to engage in a "tit for tat" strategy of retaliation against India.
The two nations have warred in the past over the Line of Control, and as usual both sides are insisting that the other is wholly to blame for the violations, which have killed dozens of civilians.