According to the Defense Security Cooperation Agency, the State Department has agreed to a new $1.75 billion arms deal with Saudi Arabia, including 202 Patriot missiles, along with launchers and other equipment.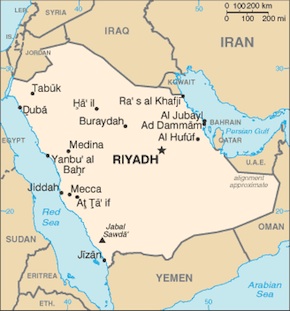 The agency was not clear on if the sale was related to Saudi Arabia's involvement in the war on ISIS, but did assure that it would not impact Israel's regional military superiority, the standard by which all US sales must comply.
The agency informed Congress of the planned sale yesterday, which would involve Lockheed Martin and Raytheon, along with some other, smaller contractor companies.
The approval by the State Department moves the sale forward, but it will not be immediately finalized. Saudi Arabia has dramatically increased its military spending in recent years, though much of the money is spent on prestige items which appear to be of no practical utility to any conceivable Saudi war, and are used primarily for parades.