Though the eastern Ukrainian ceasefire is by and large holding, some new skirmishes have broken out in and around the rebel capital city of Donetsk, testing a pause that has lasted for weeks with some of the deadliest incidents since the ceasefire began.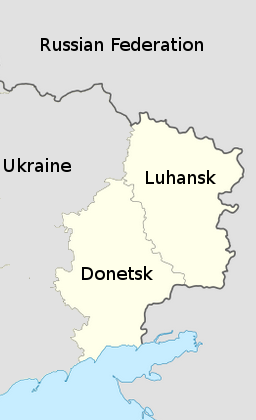 Ukraine reported nine of its soldiers killed and 27 wounded in clashes around the Donetsk airport, which they've continued to hold throughout the war. Donetsk locals also reported three civilians killed and five injured as the military shelled the city's administrative and residential districts.
Most of the Ukrainian soldiers killed appear to have been from a single incident where a rebel tank destroyed a large armored personnel carrier around the outskirts of the airport, sparking a skirmish.
While Ukrainian President Petro Poroshenko has maintained that the worst of the eastern civil war is over, the military is still trying to push the narrative of a huge war with Russia, claiming two of their soldiers who were released by the rebels had actually secretly been held by the Russian military. Russia denied the claim.