In his United Nations General Assembly speech, President Obama launched into a tirade against "Russian aggression in Europe," vowing to "impose a cost on Russia" for accepting the Crimea into the Russian Federation.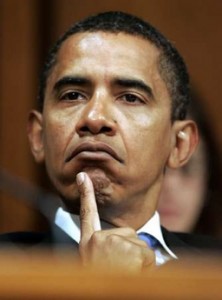 Crimea seceded from Ukraine back in March in a referendum not recognized by the United States. After the referendum, Crimea sought and gained accession into Russia's federation.
Russian Foreign Minister Sergey Lavrov described Obama's speech as puzzling, noting that when the laid out the "threats" to the world he started with Ebola and Russia before he mentioned ISIS.
Lavrov said Russia's speech was largely the "speech of a peacemaker," but that it failed to deliver on the facts, and that there was an Orwellian element to the overall theme.