A US aerial bombardment of the Narang District of Afghanistan's eastern Kunar Province, killing 11 civilians, including 2 women and 2 children, and wounding 12 others.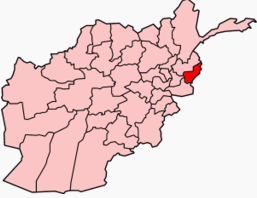 According to Kunar police chief Abdul Hadi Sayedkhil, NATO called in "air support" after an ambush in the district leading to the widespread bombardment, which they believed killed some militants as well as the large number of civilians.
NATO promised to "look into the circumstances" of killings, but insisted that whatever the case, they continue to do everything they can to minimize the number of civilians killed in their occupation.
Afghan President Hamid Karzai, still waiting for his replacement to be formally sworn in, condemned the deaths as totally unacceptable. The incident took place not far from the Pakistan border, but all civilians slain are believed to be Afghan citizens.