Iraqi PM-Designate Haider al-Abadi has submitted his proposed cabinet to the parliament, beating the September 10 deadline for submitting such a list as required under Iraqi law.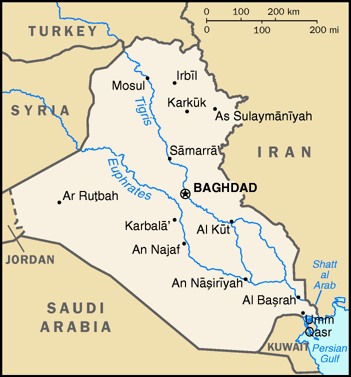 The cabinet list has not been made public, but is expected to include both Sunni Arabs and Kurds, in an attempt to try to form a "unity government." Whether he's actually got the support of either the Sunni Arabs or the Kurds remains totally unclear.
So while some reports suggested a "tentative" plan to hold a vote as early as Monday on the cabinet, the date of the vote could easily slip to allow Abadi to try to assemble more support.
Most of the details of the negotiations, as with the assembling of the cabinet itself, have been conducted in private, and that makes it hard to tell exactly where everyone is at on the plan. Kurdish officials, however, made clear that their part of the negotiations have effectively stalled.
In addition to disputes over oil revenue sharing dating back to Abadi's term as finance committee chairman, the Kurdish parties are also seeking assurances on their territorial claims outside of the original Kurdistan Regional Government (KRG) region, including the major city of Kirkuk.
The Kurds want a written agreement on the intention of settling of the boundary dispute, having seized a number of those cities during the chaotic June ISIS invasion of Mosul. Some Kurdish officials are said to be pushing a "pre-1975" boundary that would include large chunks of additional territory as well.