The State Department today announced what they're calling a "major" border security program for northeastern Nigeria, targeting the growing Boko Haram fighters around that region.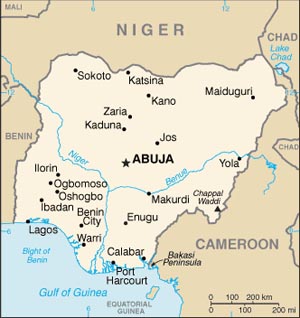 Assistant Secretary of State Linda Thomas-Greenfield expressed concern about the worsening situation in Nigeria, and indeed, Boko Haram seems to move between Nigeria and Cameroon at will, hitting towns in both nations.
It isn't clear how the US program intends to actually stop that, and while the goal seems to be making it harder for Boko Haram fighters to cross the long border, the reality is that Boko Haram has proven pretty effective at fighting Nigerian troops at any rate, and a built up border presence just means one more target.
The State Department's insistence that the situation is worsening is quite accurate, but also seems to be undercutting the Nigerian government's own insistence that everything in northeastern Nigeria is going fine.