An ongoing battle over the Nigerian town of Bama, near Maiduguri, continued into the evening today, with reports from the military of large numbers of casualties on both sides.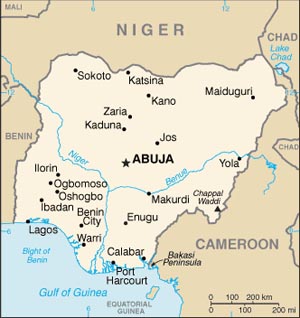 The casualties of the Nigerian military seem to have been in no small part the result of friendly fire, however, as warplanes pounded the Bama armory that they were deployed to prevent Boko Haram from taking, killing a number of Nigerian soldiers.
The military expanded its ongoing curfew in Maiduguri tonight, apparently related to the fighting, and locals in that major city are expressing concern that the Boko Haram offensive is now just a stone's throw away.
Though it is unclear what the situation is in Bama overnight, reports suggest that as many as 5,000 civilians have fled the town, apparently not willing to take their chances on the military winning the fight.