The Islamic State of Iraq and Syria (ISIS) has been very successful in recruiting Americans and other Westerners to their cause, but the lure to join jihadist movements seems particularly popular in metro Minneapolis.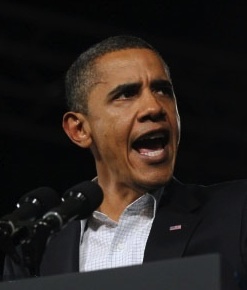 Earlier this week, American Douglas McAuthur McCain was identified as an ISIS member slain in Syria. Today, another American slain in the same battle was ID'd as Abdirahmaan Muhumed, who grew up in the same town and went to high school with McCain.
Coincidence? Maybe not. McCain's best friend in high school was Troy Kastigar, who himself was slain in Somalia in 2009, after going there to join al-Shabaab, another jihadist faction.
Minnesota Public Radio suggested in a past report in June, which focused on the now slain Muhumed, that this may be the tip of the iceberg, saying that at least 15 Somali-Americans from the Twin Cities were active members of ISIS at the time.
Muhumed was one such Somali-American, but neither McCain nor Kastigar were. Rather they grew up with Somali classmates and friends, and became sympathetic to some of the same causes.
The US claims to have identified nearly a dozen American ISIS fighters by name, but that's a small fraction of the hundreds believed to be there right now. The US and other nations are struggling to determine even how many have gone to join ISIS, let alone who most of them are.
ISIS ability to recruit seems to be far exceeding official reckoning, as officials try to pass them off as "valueless evil" with no agenda at all, and yet the group continues to find growing numbers of recruits in some of the least likely places.