Western officials in general, and US officials in particular, have been trying to portray the Islamic State of Iraq and Syria (ISIS) as simply "nihilistic and valueless evil" which doesn't warrant serious consideration. That attitude continues in the face of growing numbers of Westerners heading to Iraq and Syria to join, and fight for, ISIS.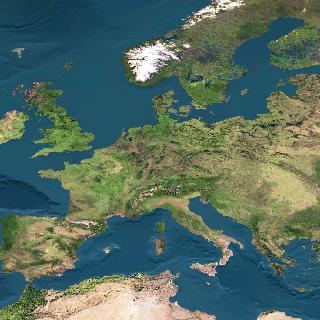 The exact size of the Western contingent fighting for ISIS is a matter of no small speculation, but with reports of yet another American killed in the fighting on ISIS side, the second of the week, and 15 Australians along with him, the number is likely larger than anyone expected.
Those fighters are not insignificant in recruiting more fighters from the West, with a presumed Briton beheading US journalist James Foley adding to Britain's worries about how many fighters there are in ISIS, and what happens if they eventually return home.
Thousands are believed to have come from EU nations, primarily France, while some US estimates recently have put the number of Americans at 300. That's pretty speculative, and many of the names appear to be totally unknown.
While Western officials threaten anyone who goes off to fight with ISIS with arrest, prosecuting them is pretty difficult as officials struggle to prove exactly what people did when they went to Syria.
The far bigger problem may be the recruitment pool ISIS has yet to tap, as a new poll from ICM shows surprisingly high favorability ratings for ISIS in Western Europe. In France, 27% of people aged 18-24 view ISIS favorably. That's actually a fair bit better than French President Hollande is polling these days.
Though some criticized the data as being collected for a Russian media outlet, ICM Research is actually an extremely reputable research company in Western Europe, and is commonly used by major British media outlets as well.
It's not clear exactly what is so attractive about ISIS, but the dismissive attitude, and laws which have British Muslim clerics afraid to mention ISIS even in negative discussion for fear of winding up detained as a suspect, are definitely not helping matters. For many officials, the why of ISIS' allure is unmentionable, which means discouraging their recruitment remains a purely blunt force exercise, and one that's clearly not working.