In a new video released to Agence France-Presse, Boko Haram leader Abubaker Shekau offered praise for ISIS gains in Iraq and Syria, and declared the recently captured Nigerian town of Gwoza to be "part of the Islamic caliphate."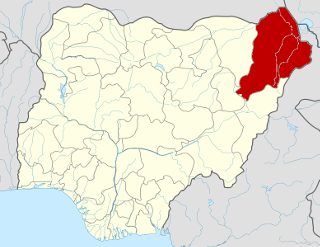 Nigeria downplayed the announcement, saying Nigeria's territorial integrity is not in serious doubt. That doesn't seem to be the case, however, as Boko Haram makes mounting gains across the northeast Borno State.
Unclear from Shekau's statement is whether, in declaring Gwoza part of "the Islamic caliphate" if he meant to integrate Boko Haram's territory with ISIS' own self-proclaimed caliphate or to declare another.
In theory, a caliphate is supposed to be universal across Islam, though Nigeria was the site of the Sokoto Caliphate, a secondary self-proclaimed caliphate that existed concurrently with the Ottoman caliphate in the 19th century.