Overnight crackdowns continued in Ferguson, MO on Monday, despite a promise to end the curfews. Police reported 31 arrested, though the actual jail records showed 78 protesters were captured over the course of the evening, virtually all on charges of "refusing to disperse" (read: protesting). Police fired tear gas and incendiaries into the crowds, and tried to herd people into ever-shrinking "free speech zones."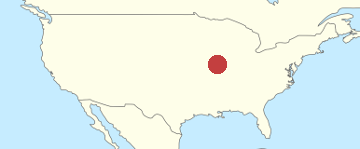 In addition to the protesters, police were moving more aggressively against reporters, with six more captured overnight and into Tuesday morning, including an entire crew of German journalists.
Among the German journalists was Ansgar Graw, who noted he had covered the Georgian Civil War, various conflicts in the Gaza Strip, and had even snuck into Soviet Kaliningrad during the Cold War, but his first arrest came today, at the hands of St. Louis police.
The reporters say no violence was going on ahead of their capture by police, but that police came and ordered them to "keep moving." When they started walking in small circles, they were all arrested. Police refused to give their names, taking the three to a St. Louis jail. They were denied a phone call, and released without explanation several hours later.
So far, materially all of the reporters arrested by police were released without charges, and the whole goal seems to be intimidation and a chance to rough them up a bit, even though they have nothing to realistically charge anyone with. This reflects the treatment of many of the protesters as well, though using the tactic on journalists is fueling a lot of extremely negative press.