Everyone is familiar with the current narrative of a bloody crackdown on the Yazidi minority in northern Iraq after the ISIS takeover of the area around Sinjar, but it didn't go nearly how most of us envision.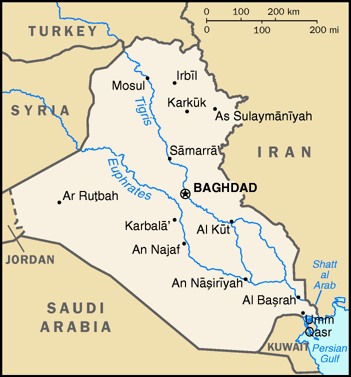 "It wasn't even ISIS who did most of the killing, it was our Sunni Arab neighbors," noted Hassan Jindi, one of the Yazidis, an air force veteran from the Iraq-Iran War, who fled with his family into neighboring Syria.
NY Times reporter Alissa Rubin reported much the same thing over the weekend in her account of a helicopter crash on Mount Sinjar, which doesn't exactly jibe with the hysteria about ISIS "targeting" the Yazidi minority.
They were scarcely targeted by ISIS at all, because as ISIS moved into the region, it erupted with internal violence. The Yazidi community, mostly situated in Northern Iraq, is now looking at leaving the area forever, not so much because of ISIS, but because their neighbors are liable to keep attacking them when the opportunity presents itself.