The current 5-day ceasefire between Israel and Hamas is scheduled to expire at midnight local time, and it isn't clear if a deal will be reached on the Egyptian-backed truce.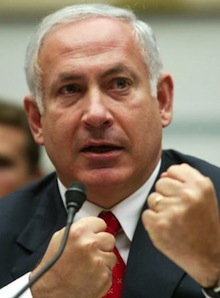 Both sides are warning of a willingness to resume the war, with Israeli Prime Minister Benjamin Netanyahu is making much of his plans for "massive retaliation" if Hamas allows the ceasefire to lapse.
A lot of the threats on both sides are simple bargaining tactics, of course, but a lot of the hawks in Israel's security cabinet are sincere in wanting talks to end entirely, and without a deal.
On the Israeli side, the primary concern is that a peace deal will have enough concessions for Hamas to spin it as a victory. That has Israel pushing hard against some of the humanitarian concessions, like the seaport, but is also making the deal hard to finalize, with Hamas hoping international calls to ease the blockade will force Israel to finally come to the table on the matter.