Pakistani protesters continue to mass around the capital city of their "long march," with PTI leader Imran Khan at the head, promising Sunday will be a "decisive day" in the history of Pakistan.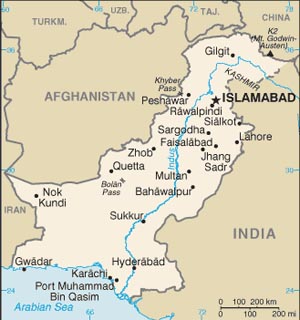 Saturday was already an historic day in its own right, after the Lahore courts ordered murder charges to be brought against sitting Prime Minister Nawaz Sharif and his brother, Punjabi Province leader Shahbaz Sharif.
The charges are related to the order of a deadly crackdown against supporters of preacher Muhammad Tahrir-ul Qadri in June. Qadri, an anti-Taliban preacher, also made several anti-corruption speeches critical of the Sharifs and their associates, and has been involved with the long march.
Opposition PPP officials put the blame for the crackdown primarily on Shahbaz, as the chief executive in the province at the time, and is pushing for him to resign.
Since the protesters were already calling for Sharif's resignation and fresh elections, the news of the murder charges will probably not change their position markedly, but will add a new justification for his ouster.
Always the wildcard in Pakistan politics, however, is the military, and the nation has a long history of coups d'etat. There's no sign of that yet, but every time a major official gets indicted, which happens more than you'd figure in Pakistan, the threat of military takeover emerges.