The 40,000 Yazidis stranded on the mountain. That was the pretext for US military intervention in Iraq, as set out by President Obama last Thursday. The air war was commenced, and officials were talking up sending ground forces for "rescue" operations as recently as this afternoon.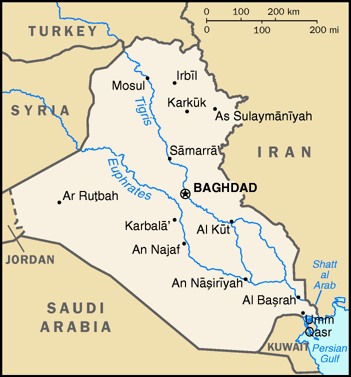 But a funny thing happened when the US "advisers" got to Mount Sinjar. There weren't 40,000 starving Yazidis stranded there. In fact, the indications are that there never were, and the Pentagon quickly dropped the "rescue" plan.
What happened? It turns out there were Yazidis already living on the top of the mountain, and while there were some refugees who fled up there, the humanitarian crisis was never what it was made out to be, and an influx of Kurdish PKK fighters from Syria quickly broke the overblown siege.
The Pentagon is trying to manage the narrative by simply saying the rescue mission "appears unnecessary," but the fact that it was used to start a US war remains, and the State Department is doubling down, trying to spin the lack of a crisis as vindication of the war.
"President said we're going to break the siege of this mountain, and we broke that siege," bragged Brett McGurk on Twitter, neglecting to mention that the siege was largely mythical in the first place. The Pentagon wasn't nearly so daring as to take credit for solving a crisis that didn't exist.
Instead, the Pentagon is combing the countryside of northwestern Iraq, where their former casus belli was before it so rudely evaporated, and looking for other crises that they might use as a justification for continuing and escalating the war.
Officials seem to be totally ignoring the obvious question: where the false story of a massive Yazidi crisis came from in the first place. In that regard, there are no easy answers, though the obvious beneficiaries of the new US war are the Kurdish Peshmerga, which are suddenly getting flooded with Western arms to fight ISIS, and eventually, to fuel their secession.
The administration just seems grateful that they got an excuse to start a war they've been chomping at the bit for, and even if the excuse didn't exactly pan out, they'll quickly find another.