Yesterday's announcement by President Obama that he has approved the use of airstrikes against ISIS targets in Iraq didn't take long to be put into practice, with US warplanes pounding multiple positions in Gwer and Makhmur in coordination with a Kurdish Peshmerga offensive.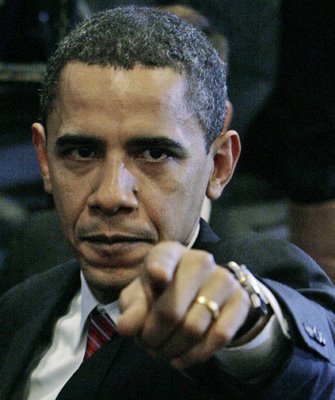 Details on the ground are scant, but Kurdish media are reporting "hundreds" of ISIS were killed in the attacks, which they say were a decisive shift in the battle. The Kurds had been trying to take ISIS territory in Makhmur all week, but unsuccessfully.
The Pentagon reported a second wave of attacks after the first, targeting a vehicle convoy heading toward the Kurdish capital of Irbil, as well as drone strikes targeting an apparent artillery position.
The White House continues to downplay its decision to join the ongoing ISIS war, and insisted that they will "make notifications" to Congress as required by the War Powers Act. They gave no indication that they will attempt to get Congressional authorization, and also said there was no specific end date for the new war.
Note: Parts of this story are based on reports coming out of Iraqi Kurdistan. Though the sources there are normally reliable, with the Kurdistan Regional Government heavily lobbying for US involvement in the war, the accuracy of statements that might impact administration decision-making cannot be confirmed.