The death of US Major General Harold Greene in Afghanistan yesterday is sparking new concerns for the US strategy in the country, as he was supposed to be a key part of bringing the Afghan military up to self-sufficiency and allowing a drawdown of US forces.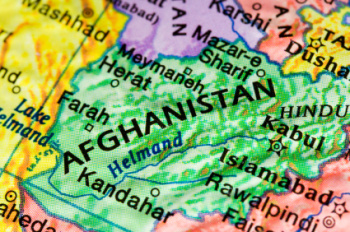 Maj. Gen. Greene was a logistics and acquisitions expert and was to oversee teaching the massive Afghan military to sustain itself in the field without relying on NATO occupation forces.
The man who slayed the general, a uniformed Afghan soldier, turns out to have served in the military for three years, and had been repeatedly vetted by the US and Afghan forces.
This contradicts initial claims from the Defense Ministry that he was a "terrorist in an army uniform," and there is no indication he had any ties to any militant faction. His motivations in the shooting remain a complete mystery.
Whatever they were, the death of Maj. Gen. Greene complicates the US strategy quite a bit, and forces them to look for another logistics expert to try to get Afghanistan's massive, but poorly managed, military up to snuff.