White House spokesman Josh Earnest was harshly critical of Israel during today's comments on the ongoing invasion of the Gaza Strip, insisting the deliberate Israeli attack on a UN-run girls' school full of civilians was "totally unacceptable and totally indefensible."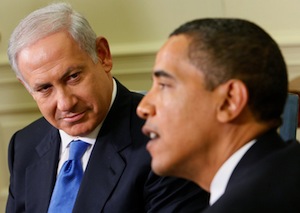 Earnest went on to say that the US believes Israel is not doing enough to avoid civilian deaths in its invasion of Gaza, a stark contrast to their usual unconditional defense of Israeli killings.
Yesterday the White House was critical of the attack but reluctant to blame Israel. Today they insisted there was no doubt that Israel shelled the school full of refugees.
The attack was the latest in a flurry of Israeli attacks on UN-run safe houses for Gaza refugees, with the UN warning that the attacks amount to war crimes. Israel has offered myriad excuses, at times claiming the strikes didn't happen, then claiming they were intentional and justified, and finally claiming some were accidental.