City officials in Luhansk report at least 20 people dead and hundreds wounded today as the Ukrainian military shells the city, the capital of the Luhansk Oblast and the last provincial capital before the Russian border.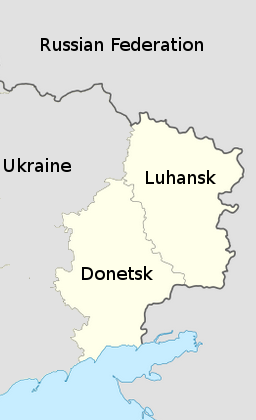 Luhanksk, along with Donetsk, are the two major cities still under the control of separatist rebels in eastern Ukraine, and has most of the city has lost electricity and running water today amid intense shelling.
A fire is also reported at the Lysychansk oil refinery, on the outskirts of town, apparently the result of the continued shelling of the region. Ukraine's Defense Ministry claimed to have seized a portion of the city, though this has yet to be confirmed.
Repairing the damage to city infrastructure could take quite some time, as such of the damage is in the middle of an open combat zone, and between gunfire and shelling, repair crews simply can't reach the site.