The pressure for Iraq's new parliament to start naming government officials continues, but there are no deals on the horizon, as today's meetig once again saw talks collapse in a few minutes, with not even the parliament speaker agreed upon.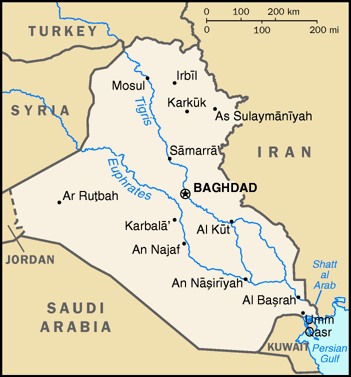 Customarily, Iraq has given that position to a Sunni Arab, and the Sunnis have picked Salim al-Jabouri, though his previous promise to support Prime Minister Maliki for a third term seems to have hurt his chances.
The Kurdish MPs were mostly no-shows entirely. Officially this was because of a sandstorm in Kurdistan, though soaring tensions between Maliki and the Kurds have many openly boycotting cabinet meetings, and they seem further from a deal than ever.
The MPs agreed to adjourn until Tuesday, though there seems to be little reason to believe that meeting will go any better than the previous two have, and no one has emerged as a serious contender for the new premier.