A major casualty was reported today in the Ibrahim Bin Ali region of metro Baghdad, as Major General Negm Abdullah Ali, the commander of Iraq's sixth division, was slain in fighting with ISIS.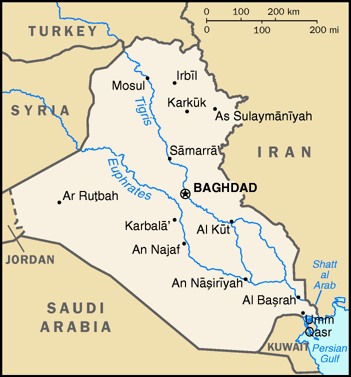 Major General Ali was responsible for defending a large portion of the capital city, and according to Iraqi officials was killed by ISIS mortar fire against his position during a battle.
The Ibrahim Bin Ali region is on the Baghdad-Anbar border, and less than 15 miles away from Baghdad's International Airport. While the loss of a top general is big news for Iraq, perhaps the bigger story is just how close this is to the heart of Baghdad itself.
While ISIS is within spitting distance of the capital on several fronts, Western Baghdad in particular seems vulnerable, with such large portions of the Anbar Province part of ISIS's new Islamic State, and with the highway from Abu Ghraib to northern Syria virtually entirely under their control.
Western Baghdad is also the most serious region to be under threat from a US perspective, as American deployments have focused on securing the airport and the Green Zone, where the US Embassy is. Whether a direct ISIS attack is imminent or not, it seems difficult to see how Iraq can keep Baghdad as a functioning capital city with hostile fighters so close.