With evidence of massive vote fraud and ballot stuffing totally unresolved, the Afghan Independent Electoral Commission (IEC) released preliminary results of the president run-off election, tapping Karzai ally Ashraf Ghani to win with 55.44% of the vote.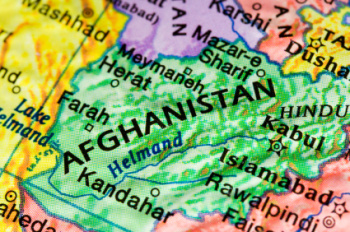 A Ghani victory is a major surprise, as Abdullah Abdullah was the front-runner throughout the election process. Evidence pointing to ballot stuffing on Ghani's behalf adds to the questions about this interim result, and indeed Abdullah had sought to have its release delayed until the probes were completed.
Abdullah slammed the result as a "coup against people's votes," and said he would not accept any result that didn't throw out all of the fraudulent votes. Officials downplayed the situation, saying this was not the "final result" and only preliminary.
Abdullah withdrew from the run-off vote in 2009 over concerns about fraud, and this time around was seen as a likely victor, falling just short of the threshold needed to avoid the runoff entirely, and securing high-profile endorsements from opponents before the runoff was held.
The result, either way, will be a disaster, as supporters of either Ghani or Abdullah will inevitably feel "robbed," and both sides are already lining up for clashes, threatening to open yet another front of violence in war-torn Afghanistan.