The Red Crescent is confirming at least 170 Palestinians were wounded today in rioting in occupied East Jerusalem, after the kidnapping and killing of a local teenager in a revenge attack.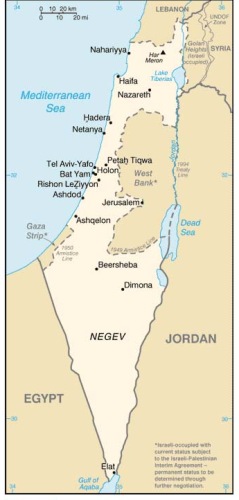 The teenager, Mohammad Abu Khedair, was heading home from the local mosque after prayers, when he was forced into a car by three kidnappers. Israeli officials say the indication from security cameras is that the kidnappers/killers were Jewish, and Abu Khedair was found an hour later dumped in a nearby forest.
Though no one has yet been arrested for the killing, the assumption is that it was a "revenge" killing for the recent deaths of three Israeli teens in the West Bank. Prime Minister Benjamin Netanyahu has promised "justice" in the wake of the killing.
Though some Israeli officials were outraged by international condemnation of the killing, saying it was premature to label it a revenge attack, Israeli police have said they believe the killing was "nationalistically motivated."
Masses of protesting Palestinians marched in the Shufat neighborhood, where the incident took place, and clashed with Israeli police sent to disperse them. Among the wounded were at least six journalists covering the incident, who were shot with rubber bullets by the Israeli forces.
Yishal Fraenkel, the uncle of one of the slain Israeli teens, condemned today's killing, saying revenge murder was totally unjustified.