Days after other Israeli officials told the US that he believes Kurdish independence is a "foregone conclusion," Israeli Prime Minister Benjamin Netanyahu elaborated on his government's support for Kurdish secession from Iraq.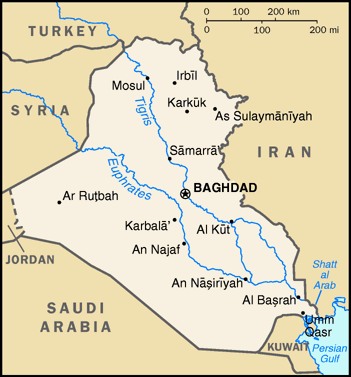 Netanyahu declared Kurds "a fighting people" who had proven their "political moderation, and deserve political independence." He suggested that the ongoing collapse of Iraq meant Kurds had to slip away.
Kurdistan has been sending oil tankers to Israel, who seems to be the closest reliable buyer for them so long as the Maliki government continues to threaten everyone who buys Kurdish oil with lawsuits.
Kurdish officials have been talking up secession in recent days as well, with Kurdistan Foreign Minister Falah Mustafa telling the Yomiuri Shimbun that he wants to see a referendum scheduled on leaving Iraq and founding an independent nation of Kurdistan.