Grand Ayatollah Ali Sistani, the most powerful religious leader in Iraq, today urged the incoming Iraqi parliament to reach agreements on all positions, including president and prime minister, before they convene on Tuesday.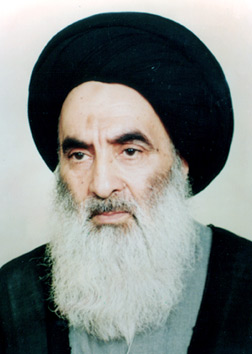 The Tuesday session is supposed to only agree on the parliamentary speaker, with the issue of the president to be settled within 30 days, and the premiership even later.
But with ISIS taking over new cities several times a week, time is of the essence, and Sistani's call underscores the sense of urgency on settling the issue, and replacing the divisive Prime Minister Maliki.
Maliki's State of Law Party seems to be willing to talk, even if Maliki himself insists he wants to continue ruling, the talks are ongoing to pick a replacement. Today's meeting ended with no consensus.