There's a lot of wild speculation about Sgt. Bowe Bergdahl's capture by the Taliban and what he did during nearly five years as a prisoner of war, but the Army has cleared him of any wrongdoing during that period.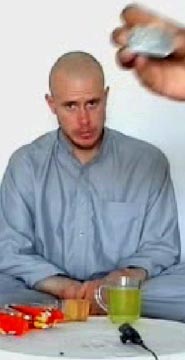 Army officials say there was no evidence of any wrongdoing by Bergdahl during his long captivity, let alone any evidence that he was helping the Taliban, as had been speculated by some.
The military has yet to conduct a debriefing of Sgt. Bergdahl, and while there remain some unanswered questions about how he was captured, and officials say it is impossible there could be charges related to that, if evidence of desertion was discovered.
Though there has likewise been a lot of speculation of Bergdahl's possible desertion before his capture, intercepted Taliban communications indicated that he was caught in the bathroom.