ISIS fighters have swept further south in the Anbar Province of Iraq, seizing two more significant border crossings, including the only border post along the Iraq-Jordan border.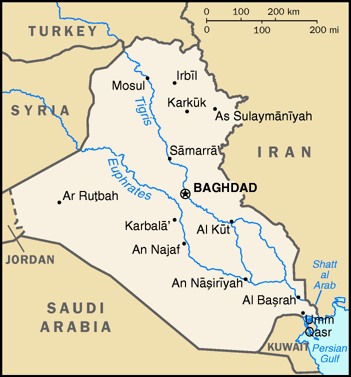 This is the first border crossing into Jordan that ISIS controls, and could suggest further expansion of their territorial acquisitions into that country as well. A foothold in Jordan's far northeast could give them more access to Syrian territory as well.
The second crossing seized was the Tanf crossing into Syria, the southernmost Iraq-Syria border crossing, and one which goes through a Palestinian refugee camp.
Though not as big a crossing as Qaim, which ISIS captured yesterday, Tanf gives ISIS effective control over the whole Iraq-Syria border, except for a single crossing in the far north which is under Kurdish control.