Police attacked unarmed protesters loyal to Muhammad Tahir-ul Qadri today in the city of Lahore, after they objected to police removing barricades set up to protect the Canada-based anti-Taliban preacher's home.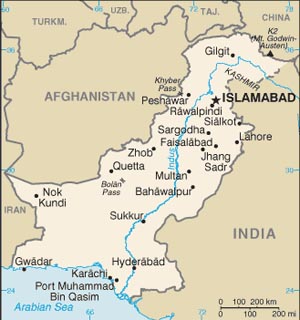 Qadri plans to return to Pakistan next week, and police aimed to disperse his followers by force, firing into the crowd and beating protesters, starting a riot. Eight died, including one policeman, and over 70 others were reported wounded.
Qadri, a Sufi scholar, is harshly critical of the Taliban but has also made political enemies with his anti-corruption speeches, organizing demonstrations against MPs accused of corruption.
He has also backed the idea of a military coup to provide "stability," and is believed to have connections to the Inter-Services Intelligence (ISI) spy agency, meaning the clashes with his followers risk putting the police, under the command of the Interior Ministry, in conflict with his military backers.