Defense officials say that with Sgt. Bowe Bergdahl having returned to the US, an investigation into the details of his capture by the Taliban will be launched later this week, with a formal announcement to name the two-star general responsible for the probe.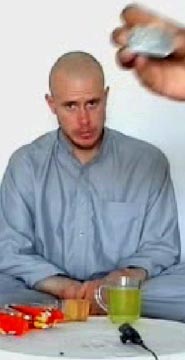 With Bergdahl's release after near five years as a prisoner of war becoming such a hot-button political issue, the details of his capture have become a subject of major speculation, with some accusing him of deserting.
The Taliban intercepts related to Bergdahl's 2009 capture say that he was captured while using a toilet, and while the Army has probed the question previously, their 2009 probe remains classified.
Bergdahl is being treated at a military facility in San Antonio since Friday, when he returned from Germany. Though reports have suggested his physical health is improving, the psychological harm from so many years as a POW is likely to require a long, long recovery.