While Ukraine's military offensive against the rebels in Donetsk and Luhansk Oblasts has seemingly just started at the frontier and tried to work its way east into Slovyansk, the rebels seem to have a much more direct strategy.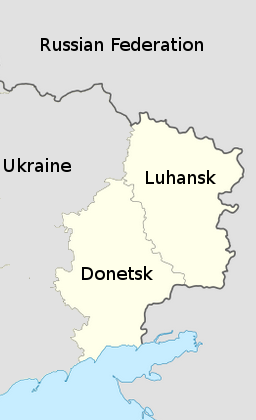 Instead of attacking the military wherever and whenever, the separatist rebels have been attacking border crossings into neighboring Russia, trying to seize them and secure supply lines to any potential aid they may get there.
Donetsk and Luhansk are largely ethnic Russian, and some of the separatists envisions joining the Russian Federation, while others have designs on independence or at least increased autonomy within Ukraine.
Whatever the case, their economies are closely tied to the Russian side of the border, and any aid they might get from factions supporting their movement will also come through that border. While they've taken multiple crossings already, the border guards remain at others, waiting for inevitable rebel attacks.