Yesterday, 30 people were killed in a bombing attack on the Patriotic Union of Kurdistan (PUK) party in Jalawla, in Iraq's Diyala Province. Today, the bombers hit two more Kurdish party offices in the far northern town of Tuz Khormato, near Kirkuk.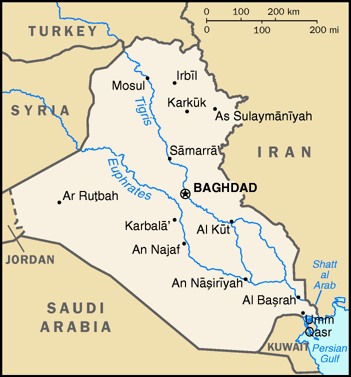 Today's attacks hit another PUK party office as well as a nearby office of the Kurdistan Communist Party, with a suicide car bomber hitting a checkpoint near the offices, and a remote truck bomb detonation causing massive casualties in the chaos that followed.
The initial figure in today's attack was 22 killed and 150 wounded, along with several homes and buildings destroyed. The final death toll was put at 33, putting the two-day figure against Kurdish political offices at 63.
Al-Qaeda in Iraq (AQI) has claimed credit for yesterday's Jalawla attack, and while they haven't confirmed today's yet, it seems likely they were behind these attacks as well.