The first details of Sgt. Bowe Bergdahl's nearly five years in captivity are starting to emerge, as he told the medical personnel in Germany that he was tortured and held in a cage at one point during his time held by the Taliban.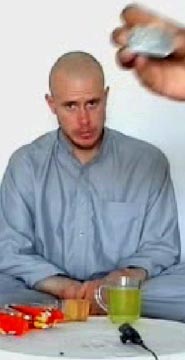 Bergdahl was captured by the Taliban in 2009, and was confirmed to have briefly escaped in June 2010 before being recaptured. The torture was apparently Taliban retaliation for the attempt, and he was held in a cage for quite some time to try to prevent future escapes.
The Pentagon, as usual, is mum on the matter, while Sen. Saxby Chambliss, who loudly opposed the POW trade that secured Bergdahl's release, downplayed the news, saying there was no way to readily validate the claims of torture.
Opponents of the POW trade have been trying to portray Bergdahl as a Taliban sympathizer and a "deserter," while suggesting Bergdahl was in no immediate danger in custody.
If anything, his danger may be more palpable now that he's been released, with ongoing efforts to vilify him having already resulted in death threats against his parents, according to the FBI.
Businesses in Bergdahl's hometown of Hailey, Idaho have been reporting hostile phone calls with growing regularity these days, and the town cancelled the planned homecoming celebration over fears of out-of-town protesters.