It's been almost a week now since prisoner of war Sgt. Bowe Bergdahl was finally recovered, after nearly five years in Taliban captivity. He is now in a military hospital in Germany, receiving treatment.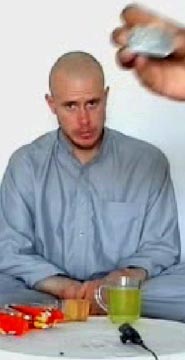 The latest from the hospital is that Sgt. Bergdahl is in stable condition, recovering well, and is now talking to medical staff. It is expected he will have suffered major psychological trauma from such a long captivity, and psychologists are assessing him in anticipation of such recovery.
Exactly how long it will take before he can safely return home is unclear, but his hometown of Hailey, Idaho won't be holding a previously planned "welcome home" celebration.
That's not sitting well with a lot of residents, but as the political rancor surrounding the trade for Bergdahl's release continues to grow, local shops in Hailey report angry phone calls from seemingly random outsiders, while hotels that host hikers and fishermen are reporting major cancellations. The town said they were afraid a welcome home celebration would attract a massive number of outside protesters looking for trouble.
Though the politicization of everything is not so unusual these days, political analysts have expressed surprise at just how big of a deal Bergdahl's release has become, with Senators loudly condemning his recovery first on the grounds that the trade was bad, then eventually opposing recovering him at all, amid growing efforts to vilify not only Bergdahl for getting captured, but his family as well.