While most of the Ukrainian military operations against eastern Ukraine had been focused on the Donetsk Oblast, today the big incidents were in the northeastern Luhansk Oblast, right along the border with Russia.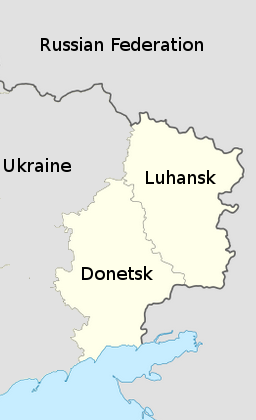 Ukraine's border service reported a pre-dawn raid against one of their posts and an about 40 minutes gunbattle, leaving at least five rebel fighters dead and 8 border troops wounded.
Details are still scant, but the border guard claimed "at least 100" fighters moved against their base, on the southern outskirts of the city of Luhansk, the last major city before hitting the Russian border. Later reports upped that figure to "as many as 500."
An explosion also tore through an area around a rebel-held building in Luhansk, attributed to an air strike by some reports. The military denied that, and is claiming the explosions were the result of failed missile launches by the rebels from the building. Several casualties, including civilians, were reported at the site, with many saying seven were killed.