Russian President Vladimir Putin says that despite objections about the way the last government ended, his nation will "respect the choice of the Ukrainian people" in Sunday's presidential election.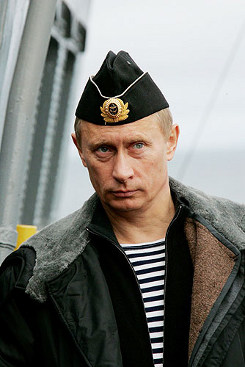 Speaking at a business conference in St. Petersburg, Putin expressed hope that the next elected government would work with them on stabilization of the region, after several months of unrest.
Putin was also particularly critical of the US policy toward Ukraine, saying they had backed what amounted to a coup d'etat against the last elected government, and were now threatening sanctions unless Russia, in effect, "cleaned up the mess they created."
Putin said his hope was to see calm return to their border with Ukraine, and that their goal was a negotiated settlement in the eastern portion of the country, where ethnic Russians have been calling for increased autonomy.