Taliban forces launched multiple attacks against Afghan police today, overrunning several positions and killing at least 22 national police, as their "spring offensive" continues to pick up pace.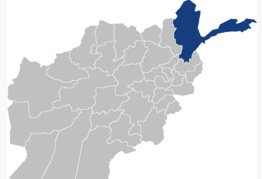 The largest fighting was in Badakhshan Province, where fighting at the district governor's palace has left 40 more "security officials" trapped in an underground bunker. 16 police were killed in the attack, and the district is under full Taliban control.
Afghan forces in Badakhshan complained that they issued several formal requests for NATO help to keep the district from falling, and said NATO failed to provide any help.
NATO disputed that, saying they sent "close air support" to the area to help. Whatever they did, officials say they aren't even sure how many Taliban are there, and the district, apart from the bunker, seems completely lost.