A pair of coordinated car bombings tore through a bus station in the central Nigerian city of Jos today, killing at least 118 and wounding over 50 others. The toll is expected to rise further, as the blasts leveled several buildings in the crowded market district, and many are believed to still be trapped within.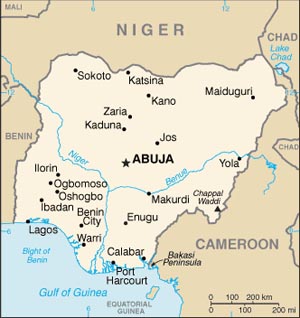 The bombings were set to go off a few minutes apart, as crowds flocked to the site to try to rescue victims of the first, the second exploded. There has been no claim of responsibility.
The obvious suspect would be Boko Haram, which has been increasing its attacks in recent months, but the group has lately focused on the nation's far north, and if it turns out it was them, it suggests Boko Haram is expanding further south.
Jos has seen its share of violence over the years, as a mixed city is in between the Muslim north and the Christian south. Such an attack risks escalating tensions in a city which has seen religious rioting in the past, after years of relative calm.