On Sunday, Ukrainians will go to the polls for a presidential election aimed at finally installing an elected ruler to replace the interim government. But with the nation divided and much of the east facing military invasion, it is unclear how much of the nation will actually be participating in the vote.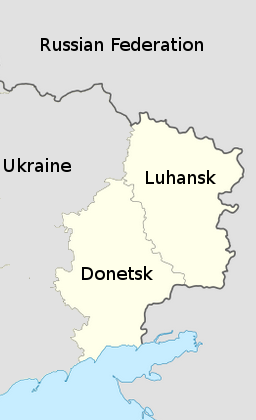 It is a foregone conclusion that parts of the east won't be voting, but exactly how much of the Donetsk and Luhansk Oblasts will be taking part is unclear, with little official preparation made for elections in those areas, and some of the protester groups opposing taking part.
Donetsk itself, one of the biggest cities in the country, is likely not going to be voting, as the election officials announced today they have shut down their office.
Officially, they say it was because of "safety concerns," lashing the protesters as "terrorists" and saying they made it impossible to set up a vote. Other election officials elsewhere in the Oblast reported no problems however, and seem to be going fine.
Donetsk Oblast is about 10 percent of the nation's population, and Luhansk another 4 percent. The oblasts have traditionally supported the Party of Regions, which was in power before being ousted by the interim government. Their candidate, Mykhailo Dobkin, is a backer of the secessionist movement, and was arrested in March in connection with the protests.