The Pentagon didn't want it, and their proposed budget rather sought funds for military engineers to fix up the current site, but Gitmo's secretive "Camp 7," which houses only 15 captives, is going to be replaced with a brand new building at the cost of $69 million.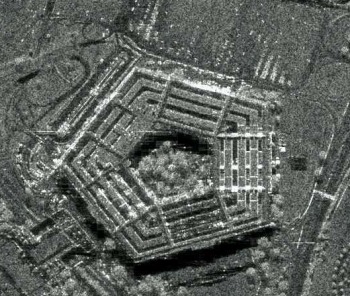 That's $20 million more than the cost was estimated at just last year, but the Pentagon says that has changed because before they weren't planning on creating new meeting rooms and a medical clinic in the "high-value detainee" building.
Even though the Pentagon didn't ask for the money, the House Armed Services Committee decided to throw $69 million into the budget for it, insisting they didn't see the proposal for repairs as a long-term solution.
Details about the creation of the original Camp 7 remain intensely secret, but the building's floors are reportedly cracking, and with officials looking to keep the facility open essentially forever, many see a brand new building as the only viable way to ensure it lasts that long.