The voting is done and the exit polling is in for India, predicting a major win for the nationalist Bharatiya Janata Party (BJP) and the presumptive installation of their prime ministerial candidate, Narendra Modi.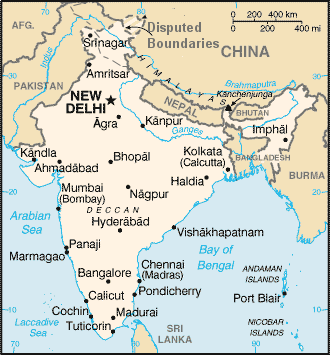 The exact numbers are still unclear, but BJP is near the 272-seat threshold for an absolute majority in parliament, while the outgoing Indian National Congress is seeing what could be their worst showing in history.
Modi has run on a Hindu nationalist platform, promising harsh moves against the nation's Muslim minority and advising Muslim immigrants to have their bags packed for his victory.
The Obama Administration insists it "welcomes" Modi's victory and looks forward to working with him, a surprising position to take since the US has denied him a visa since 2005 because of "particularly severe violations of religious freedom."