Palestinian officials made it clear today that their outreach campaign, seeking recognition from various UN agencies, is their primary focus now that the peace talks have officially ended with today's deadline, but they held out hope for new talks.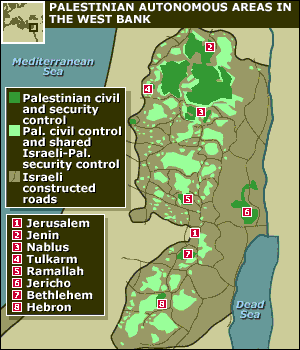 Palestinian leaders signed the Geneva Convention earlier this month and sent out feelers to several agencies when it became clear the talks were over, and the Abbas government says the thinking is that, in the absence of direct talks, they want to make Israel's occupation of Palestine diplomatically costly.
Israel, of course, rails at every UN recognition the Palestinians receive, and is heavily sanctioning Palestinian towns for even broaching the subject. The US, likewise, has condemned UN recognition as "unhelpful" and Congress often threatens to defund agencies that offer the Palestinians any sort of recognition.
Palestinian officials say they are ready to resume talks with Israel at any time, on the condition that Israel release the detainees they reneged on last month, and freeze settlement expansions for the duration of the negotiations. Palestinian President Mahmoud Abbas also said any agreement with Israel would require actual, real borders, and that the PA wouldn't accept any more deals without laying out where the borders will ultimately be.