The first 130 US soldiers arrived today in Poland, the initial deployment of several hundred ground troops across Eastern Europe. US Ambassador Stephen Mull presented the deployment as part of a "solemn obligation" to confront Russia militarily.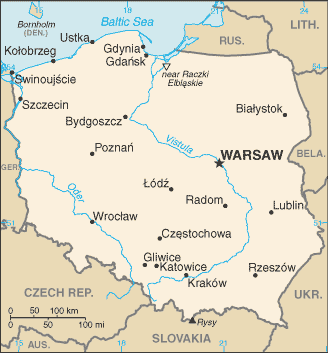 Polish officials were also quick to paint the move as an overt challenge to Russia, with Prime Minister Donald Tusk saying it was a guarantee of Polish security from a Russian invasion.
Pentagon spokesman Admiral John Kirby also presented the move as a "message to Moscow," insisting the handful of troops proved the US takes its military obligations in Europe "very, very seriously."
Though NATO officials have repeatedly claimed a Russian invasion of Ukraine is imminent, so far nothing has happened. The US endorsed Ukrainian military offensive against cities along the Russian border have certainly raised tensions, but so far Russia has not crossed the border.