US officials, still under the impression that Russia's government has absolute and unquestioned control over protests in eastern Ukraine, are accusing Russia of "violating" the deal by not forcing an immediate surrender.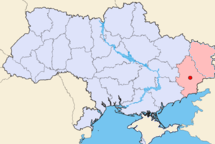 The White House insists Russia has the influence to force a surrender, and that its agreement to last week's Geneva deal had committed it to force the protesters to do so.
US Ambassador to Ukraine Geoffrey Pyatt warned Russia has "days, not weeks" to impose a surrender to the interim government on the protesters, vowing harsh new sanctions if they don't.
The protesters insist that since they weren't a party to the Geneva talks the demands have nothing to do with them. Ukraine's interim government, which was a party to the deal, has claimed the text, which were supposed to calm tensions, actually gives them another pretext to attack the region militarily to enforce the demands.