In the single largest such move in many years, the Israeli Defense Ministry has unilaterally seized nearly an entire square kilometer of privately owned farmland in the occupied West Bank, declaring it all henceforth "state land."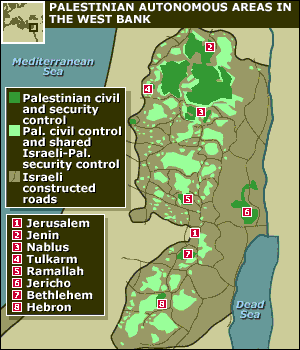 The territory encompasses the area around the illegal settler outpost of Netiv Ha'avot, and the seizure is believed to be a move toward retroactive legalization of the outpost under Israeli law. The outpost, as with all settlements in the West Bank, remain illegal under international law.
Palestinians slammed the move as part of a "frantic escalation" of settlement activity as the peace process collapses. The Israeli government would say only that the villagers were informed of the seizure of their land last week, and would be allowed to appeal in Israeli courts.
Netiv Ha'avot amounts to 10 families and 9 permanent buildings, according to Peace Now.  Others estimated as many as 50 families. The seizure could mean the construction of a full-scale settlement town in the area, linking it with neighboring settlements.