A bombing tore through the bus stop at a crowded Pakistani fruit market today in the capital city of Islamabad, killing at least 26 people and wounding scores of others.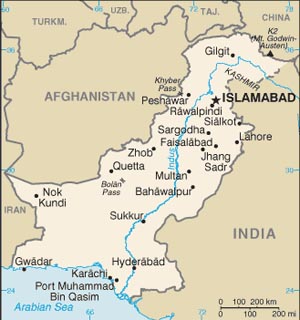 No credit has been claimed for the attack, the first major attack since the Pakistani Taliban announced the extension of a ceasefire earlier this week. Some rival factions have panned the ceasefires and overtly tried to undermine them in the past.
Police have reportedly arrested two suspects in the bombing, workers at the market who smuggled the bombs in hidden in guava crates. Police reported finding hundreds of "guava bombs" in this manner.
The arrests led to the announcement of dramatically increased inspection of fruit transports around the nation's marketplaces, though there seems to be no real reason why the bombers would need to rely on fruit for the smuggling and not use literally any other kind of container when convenient.