The last national election in Iraq saw a surprise victory for Iraqiya, a party with strong Sunni support which was eventually cut out of power when Prime Minister Maliki reneged on a power-sharing deal. They dominated in the Anbar Province.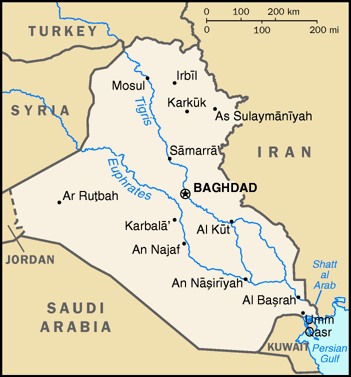 This year isn't looking nearly so promising. The Independent High Electoral Commission (IHEC) has announced that a large portion of the Anbar Province, including the major cities of Ramadi and Fallujah, won't be voting at all on April 29.
Fallujah remains under the control of al-Qaeda in Iraq (AQI) as does a lot of Anbar, and IHEC insists that there is no way they can organize the vote when there is an ongoing military offensive in the cities.
Exactly how far that spreads remains to be seen, but the city of Abu Ghraib, just outside of Baghdad, fell to AQI earlier this week, and is just a stone's throw away from Baghdad. If the fighting moves into the capital, it seems impossible that the election can be held at all.