Al-Qaeda in Iraq (AQI) has held the major Iraqi city of Fallujah for three solid months now, and despite a heavy offensive from the nation's military seems no closer to ceding it back to the central government.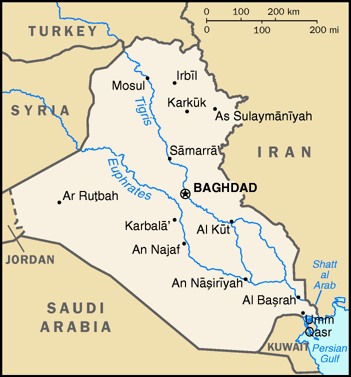 Rather, AQI looks to be going on the offensive once again, with their fighters seizing Abu Ghraib, a key city on the edge of the Anbar Province, leading to the Baghdad governate.
The Army sees the move into Abu Ghraib, a city of nearly 200,000 itself, as an effort to split the offensive and "ease the pressure imposed on them in Fallujah." That may be just part of the problem.
AQI's reach continues to spread both in Anbar and elsewhere, and the capture of Abu Ghraib puts a large chunk of their fighters just a stone's throw away from the capital city itself, with Fallujah and Abu Ghraib giving them effective control over the highway leading to Baghdad from the west.
Iraq's military has warned in the past that AQI, awash with weapons from the Syrian Civil War, has enough armament to take Baghdad itself if not confronted. Now, it seems like even the military's offensives are just slowing that push.