Bulgaria's Attack Party, the nationalist minority in a strongly divided parliament, has promised to topple the government today in the event they back a new round of EU sanctions against Russia.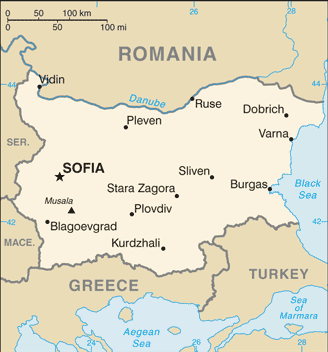 Though Attack has long been portrayed as strongly pro-Russian and averse to the EU, the move isn't simply ideological, as Bulgaria gets an overwhelming amount of energy from Russia, and a sanctions war could spell economic ruin for the nation.
Bulgaria's ruling Socialist coalition has been keen to back Western EU members on the push for sanctions, mostly hoping to curry favor with the EU's power brokers, but risks splitting its own electorate. As the former Communist Party, Bulgaria's ruling Socialists also have strong historic ties to Russia, and are facing calls to veto the sanctions, which any single EU nation could do.
Volen Siderov, Attack's party chairman, says he believes that a veto would do more for Bulgaria's EU standing than going along with the sanctions anyhow, saying he believes French and German officials would be silently thanking them for saving their own nations billions of euros in lost trade.